August 30, 2005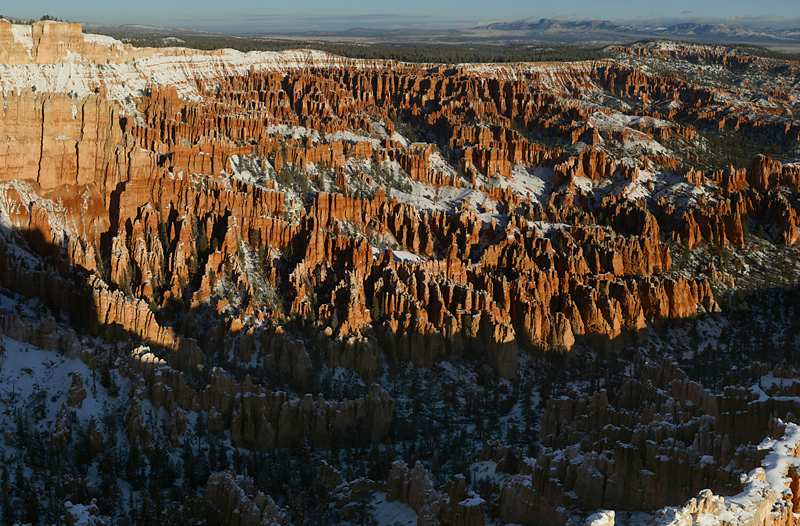 Happy birthday, Mom! May the Lord bless you richly and give you many more years. We love you!
John, Moriah & Aletheia
August 18, 2005
After a week and a half away, Moriah and I are back home again.
We left on August 4th and drove as far as Cranbrook, BC, where we stayed at the Singing Pines Bed and Breakfast. Travelling with a baby takes a lot longer than travelling alone, we've discovered, and we didn't arrive until 1:00 AM. We left again in the morning, after a delicious breakfast, so we didn't have much of a chance to enjoy the setting. Still, the B&B was far better than a motel for about the same price.
On the 5th, we arrived in Moscow, where we stayed with our friends Gary and Pat Greenfield. Ostensibly, we were in town for Trinity Fest, but our main goal was to visit with friends and family (Moriah's parents and brothers were up for the first part of the week) and relax and we certainly accomplished that goal.
We didn't dance, but we were able to watch part of the ball on Saturday night before heading down to Bucer's for the rest of the evening (something we did most nights we were in Moscow). We saw a lot of people on Sunday in church, but we didn't see the performance of Handel's Israel in Egypt that night. Instead, we had a great meal (and wonderful beer!) with Chris and Nery Morris.
On Monday, the conference started. The focus was on the American War of Independence. We attended, I think, three of the main lectures. Steve Wilkins' first talk was particularly interesting and I would have liked to have heard the rest of his talks, but other things kept us from attending.
The one lecture we heard by Peter Lillback, however, raised some questions in our minds, especially when he referred positively to "Americanism" and seemed to have no problem with Paul Revere's involvement in Freemasonry. (I'm told he addressed the masonic issue in another lecture which I didn't hear.)
On Wednesday, we attended and greatly enjoyed Josh Appel's talk on Gerard Manley Hopkins. I've long loved Hopkins, and this talk reminded me that I really do have to read more poetry.
Even more enjoyable than the lectures were the other features of the festival. On Monday night, we took part in the St. Brigid's Feast, named after the hospitable nun who wished there were a sea of beer in heaven so that she could host even larger meals. After the feast, we walked over to the park nearby to see A Midsummer Night's Dream, with Toby Sumpter doing an excellent job in the role of Bottom.
On Tuesday night, there was a street festival downtown. (Overheard from one little girl the next day: "I had nine snowcones and eight cotton candies!") The concerts by Darryl Brann, Doug Wilson and his ad hoc band, and Eric Engerbretson (who invited the audience to name any year in the last five decades and then played a top-ten song from whatever year they named) were a highlight of the festival for us.
On Wednesday night, we attended the concert by Cherish the Ladies: great Celtic music by a number of very talented performers.
We had planned to head home again that Friday, but as the conference drew to a close we realized that a conference is a conference and a vacation is a vacation. They aren't the same thing. So we decided to stay a few days longer in Moscow. Instead, of returning on Friday, we spent the weekend in Moscow, hanging out with friends and spending lots of time together, before finally leaving on Monday.
Monday night we stayed at the Delphine Lodge near Invermere, BC, originally built as a hotel in 1899 and now operated as a bed and breakfast. The floors were extremely creaky, but the hosts were friendly, the bed was comfortable, and the breakfast was great.
We drove all day Tuesday, stopping for a little while in Lake Louise (which Moriah had never seen before) and in Jasper (for supper). But coming up Highway 40 between Grand Cache and Grande Prairie, we hit some of the worst fog we've ever seen. We had to crawl along, trying to keep our eyes on the white line on the side of the road and hoping that there were no animals on the road ahead of us. Finally, the Lord brought us out of the fog and we arrived home sometime after midnight.
It was great to see you, Mom and Dad Phillips and Boone and Lindsay, and it was wonderful to be able to see so many good friends. We miss you already. Now we're adjusting to being home and I'm scrambling to get ready for Sunday.
August 13, 2005
Happy anniversary, Mom and Dad!
Moriah and I rejoice with you in the Lord's faithfulness over your forty years of marriage. Your marriage is an example for us and we love you. May the Lord give you many more years together.
August 3, 2005
As I mentioned a few entries back, Tim tagged me for a book thing that's going around the blog world. It was actually harder for me to do than I might have thought, but here's an attempt at some answers:
How many books do I own?
I can't give you an exact number, but it's probably around 8500, most of which are fiction.
The next question that's often asked is "Have you read all those books?" I've pondered the answers that Umberto Eco suggests in Travels with a Salmon (e.g., "If I'd read them, why would I still have them?" or "No, these are the ones I have to read by next Friday. The rest are in another room"), but my own answer is the one I learned from my seminary professor, Nelson Kloosterman:
"Have you read all those books?""Some of them twice."
What is the last book I bought?
Tom's Midnight Garden by Philippa Pearce, which I picked up last week at the library for 50 cents. I've heard that it's supposed to be good. Come to think of it, most of my recent purchases have been children's books.
The most recent non-fiction book I've purchased? I suppose it would be The Cruelty of Heresy by C. Fitzsimmons Allison, which I found at Value Village in Red Deer for less than a dollar and bought only because it had a blurb by Geoffrey Wainwright on the back. But at the time, I was more pleased by the trade paperback of Gene Wolfe's Castleview which Moriah found there.
What's the last book I read?
Harry Potter and the Prisoner of Azkaban by J. K. Rowling, which I greatly enjoyed. It's the best in the series so far. (I know, I know: I'm behind. But I am catching up.)
Prior to that, Greenmantle by John Buchan, one of my favourite authors. This was the third time I'd read this book, the second in the Richard Hannay series, but it had been fourteen years since the last time I had read it.
Before that, I also read Justice by Faye Kellerman, The No-Cry Sleep Solution by Elizabeth Pantley, and Freddy Goes to Florida by Walter Brooks (read aloud to Aletheia before her bedtime).
Currently, though you didn't ask, I'm reading Rainbow's End by Martha Grimes (I've read this far in the series and I'm less and less impressed; every character is stagnant, none really grows or develops, several of them are depressed, and all are caught in a sort of holding pattern, doing the same things again and again), Theology and Social Theory by John Milbank (which I'm struggling through), the Complete Poems of George Herbert (which I dip into from time to time), The Illustrated Man by Ray Bradbury (which I'm about halfway through), the Complete Stories of Bernard Malamud (from which I read a story occasionally), and (with Aletheia) Mr. Popper's Penguins by Richard and Florence Atwater (which is surprisingly disappointing: a lazy father who puts his penguins ahead of his family). I'll be picking a new book for Aletheia soon, too. Recommendations?
What are the five books that mean the most to me?
This is the hardest question for me, and part of the difficulty is knowing what the question is asking. Is it asking which books I'd take to a desert island? In that case, the list below doesn't answer that question. If that's the question then the answer would be that, besides the Bible, I'd take my complete works of Chaucer, Shakespeare, and Milton, as well as Gene Wolfe's Book of the New Sun, and some non-fiction, though I'm not sure what.
But I assume what the question is asking is which five books have influenced and shaped me the most. I assume, too, that the Bible is a given. After some thought, here in chronological order is a list of five, though more thought might prompt me to add or delete others.
(1) Edgar Rice Burroughs, Tarzan and the Lion Man. I read this book when I was eight years old and then went on to devour the rest of Burroughs' books. From then on, as I recall, I was a fan of fantasy and science fiction. I can't say that this book means the most to me, even out of Burroughs' whole oeuvre. A Princess of Mars was probably far more significant to me. But this was the first Burroughs I read.
If I were listing fiction books that would be indispensable to me, books I'd hate to be without, Burroughs wouldn't be on the list today. Buchan and Wodehouse might be. Gene Wolfe and Larry Woiwode would definitely be.
(2) John Frame, The Doctrine of the Knowledge of God. This book was life-shaping for me in more than one way. Not only did it give me a new perspective on theological study, it also showed me the importance of looking at more than one side of a theological question. But more than that, this was the book that God used to convince me of infant baptism. As I finished the section on determining who has the burden of proof, where Frame illustrates his point by referring to debates about abortion and about baptism, I was persuaded. It's still a book I return to again and again.
(3) James B. Jordan, Through New Eyes. This one, if you know me, should be obvious.
I came to Jordan late, having written him off (stupidly) earlier in my theological journey. There was a time when I was a theonomist of the Greg Bahnsen sort (and if I were listing every book that had a major influence in my life, I suppose I'd have to include Theonomy in Christian Ethics, even though that's not at all where I am today in my thinking about the law). During that time, I thought Jordan was out to lunch.
Later, having interacted with him on a mailing list for a while and then having plunged in and read some of his works, I began to see that Jordan has an amazing grasp of biblical symbolism and typology. Now his work probably informs most of the sermons I write these days in one way or another.
(4) N. T. Wright, For All God's Worth. Though this isn't Wright's most important work, it was the first thing I read by N. T. Wright, and having read it I went on to devour many more of his works. I can hardly imagine trying to preach the New Testament without consulting Wright. His work is constantly stimulating, even when I disagree with him. Again and again, he challenges me to look carefully at the text of Scripture, to follow the flow of the argument carefully instead of seeing it merely as a prooftext for my theology, to read Scripture eschatologically instead of flattening out the history, and to understand things in terms of their original context and setting. Invaluable.
(5) Jeffrey J. Meyers, The Lord's Service. I read this first in manuscript form; I haven't read it in published form. This is by far the best book on the liturgy I've seen, let alone the best from the Reformed perspective. Meyers has done more than anyone else (with the possible exception of Jim Jordan, on whom he draws) to shape my thinking about the liturgy.
(6) Peter Leithart, Against Christianity. This book, together with (to a lesser extent) William Cavanaugh's amazing Torture and Eucharist, has shaped a lot of my thinking about the political nature of the gospel and the church. It's an amazingly thought-provoking book and it has shaped my thinking on more levels than I can name here.
Well, that's the list as it stands today. But as I look over the list, I recognize that it hardly gives an accurate impression. It's not as if most of my development, even in my theology, has come about through reading. It's true that I've learned a lot from books, but most of my learning has been through interaction with others in conversations, e-mails, classroom lectures, and so on.
I understand that I'm supposed to tag three other people now. So I'll tag Jeff Meyers, Peter Leithart, and Mark Horne. And just for good measure, I'll tag Gideon Strauss, too (unless he's already done it).
August 2, 2005
TWO DEAD DAUGHTERS RAISED TO LIFE
Mark 5:21-43
(July 17, 2005, Sermon Notes)
Throughout Mark, Jesus has been calling people. But now we learn that, in order for anyone to respond, Jesus must raise him from the dead Jesus must cleanse people from death for them to draw near to God. This passage is the climax to the first section of Mark's Gospel, the climax to a long series of cleansings and healings.
Mark sandwiches these stories together so that the flavour of the one permeates the other. Both women are "daughters," both are associated with the number twelve, both represent Israel, and both are in some sense dead when they meet Jesus. In this story, then, Jesus raises two dead daughters to new life.
THE REQUEST FROM THE SYNAGOGUE PRESIDENT (5:21-24a)
Jesus has returned to Galilee again. Once more He is teaching by the seashore and while He is doing that, a man named Jairus approaches. But the most important thing about this man is that he is one of "the rulers of the synagogue," as Mark tells us repeatedly.
The synagogues have been attacking Jesus, but now this ruler of the synagogue comes to Jesus in faith because his daughter is dying. There is rich symbolism here. The ruler of the synagogue represents the synagogue as a whole, while the little girl represents "Daughter Israel." The synagogue cannot save Israel but must turn to Jesus for help.
Jairus begs Jesus to lay hands on his daughter (the posture of blessing) so that she may be "saved," that is, rescued from death. After all, Jesus' name means "Yahweh saves." And Jesus grants his request.
THE CLEANSING OF THE DEAD WOMAN (5:24b-34)
On the way to Jairus's house, however, there is an interruption. Jesus has already dealt with a leper (Mark 1:40-45; cf. Lev. 13-14); now He encounters a woman with a flow of blood (cf. Lev. 15). This wasn't simply a medical problem; it was a form of symbolical death. The Torah barred her from drawing near to God and taking part in the Old Covenant sacramental meals.
She had been that way for twelve years. That number is significant. As we've already seen, when Jesus chose twelve disciples, He was drawing on that number symbolism. The twelve disciples are the foundation for a new Israel. And this woman's twelve years of suffering and alienation from God make her a symbol of the old Israel, who is unclean and whose righteousness is like "a garment of menstruation" (Isa. 64:6). Israel is unclean and needs to be cleansed — resurrected — if she's going to inherit God's kingdom and take part in God's feasts.
This woman has no right to be in the crowd, touching people, but in faith she draws near to touch Jesus' garment. In the Torah, uncleanness spreads even when it touches holy things (Hag. 2). In Haggai's terms, Jesus is the holy meat inside a garment. But when Jesus touches unclean things, He doesn't become unclean; they become clean. He is greater than the Old Covenant and He does what it couldn't do.
The woman touches Jesus and is immediately cleansed. Her action doesn't interrupt Jesus' journey. But Jesus Himself does. He wants people to know what has happened. He finds the woman, in spite of His disciples' mockery, calls her "daughter" (significantly!), and tells her that her faith has "saved" her. Faith saves, the Bible tells us, because faith, though powerless in itself, is the channel through which you experience Jesus' saving power.
THE RAISING OF JAIRUS'S DAUGHTER (5:35-43)
The cleansing of this woman is good news for the crowd, but it's especially good news for Jairus. While Jesus is cleansing this woman, Jairus receives news that his daughter is dead. But Jesus calls him to a new level of faith in light, not only of that news, but also of the cleansing (i.e., the symbolic raising) of this unclean (i.e., symbolically dead) woman.
Jesus takes the three key disciples, Peter, James, and John, but He leaves the crowd behind. More than that, the crowd inside the house also end up outside. Jesus confronts them about their grieving: it is inappropriate (cf. 1 Thess 4:13), given that (as they know) Jairus has called upon Jesus to save his daughter. Because of Jesus, death is not ultimate. It is only sleep, from which you can again be awakened. (Interestingly, Jairus's name means "Yahweh awakens.")
First, Jesus "casts out" the mockers in the synagogue ruler's house, just as he "cast out" the demon in Capernaum's synagogue earlier. Then He takes the girl's parents and His three witnesses and enters the room where the girl is lying. He takes her by the hand and says, "Talitha, cumi!" which Mark renders "Little girl, I say to you, arise" (the Aramaic is literally "Little lamb, arise!": Jesus is the shepherd-king who leads this girl through the valley of the shadow of death to new life).
As Mark tells the story, he includes elements from all the previous exorcisms, cleansings, and healings: amazement (the exorcism in Capernaum's synagogue: 1:22), taking by the hand (Simon's mother-in-law: 1:31), touching someone unclean (the leper: 1:41), rising and walking in response to Jesus' command (the paralysed man: 2:9-12), arising in respond to Jesus' command (the man with the withered hand: 3:3), rescue from death and burial (the man with a Legion living in the tombs: 5:1-20), a daughter associated with twelve years (the woman with the flow of blood: 5:25-34).
All those other cleansings and healings are pointers to resurrection. There were seven leading up to this story, and the raising of this girl is the eighth. The eighth is the beginning of a new creation. It's the day of circumcision, the day also when a person who has been unclean and outside the camp for a week may be washed and restored. Jesus brings about a new creation, a new beginning, life beyond death. And the raising of this little girl (even though she later died again) points forward to Jesus' own eighth day resurrection.
The little girl rises and walks around. But Jesus tells the people present not to let anyone know. They will know the girl was dead until Jesus arrived, but they won't know exactly what happened. To them, all things happen in parables. But in the end, when Jesus rises, there will be no command to keep silent.
Finally, Jesus tells them to give the girl something to eat. Already in Mark's Gospel, we've seen meals (Simon's mother-in-law served Jesus: 1:31; Jesus feasted with Levi when He "raised" and "healed" him: 2:13-17). Jesus is restoring people to table fellowship. The woman with the twelve-year flow of blood was excluded from the feasts until Jesus cleansed her. Now she can eat and drink in God's presence again. This little girl was dead, but now she's alive and Jesus makes sure she has something to eat.
Resurrection is followed by feasting, as it will be when Jesus rises and as it is for us in Him. Leprosy and a flow of blood are cleansed with water (Lev 13-15): those who are symbolically dead and cut off from the feasts are "raised" again to new life through a "baptism" (Heb. 9:10) and so are restored to the feasts. We have been baptized into Christ's death so that we might now walk in newness of life (Rom. 6:4), and that involves feasting with Christ. Your new life began with Christ; it continues because Jesus commands that all who have been baptized into His death and resurrection be given something to eat.
Austin Farrer, noting that the name "Jairus" is a version of the name "Jair" and that Jair, in the Old Testament, was from the half-tribe of Manasseh, suggests that the woman with the flow of blood should be seen as an Ephraimite.
If that's the case, then what happens in Mark 5:21-43 parallels what happens in Genesis 48. In that passage, Joseph presents his sons to Israel so that he can lay his hands on them and bless them. He presents them in their birth order, Ephraim on the left and Manasseh on the right, but Israel crosses his hands so that Ephraim receives the primary blessing as if he were firstborn.
Here, in Mark 5, we have daughters, not sons, but the pattern is similar. Jair(us: Manasseh) comes first, asking Jesus to "lay his hands" on his daughter, the same posture of blessing we read about in Genesis 48. It appears that Jesus is going to do so, but on the way He stops to cleanse and save the woman with the flow of blood (Ephraim, Farrer suggests), so that Ephraim gets the blessing before Manasseh.
Well, that seems like a huge stretch to me. But even if you don't find that finally persuasive, and I don't, it's good to have the mind stretched in that way from time to time. That's what makes Farrer such interesting reading.
August 1, 2005
While I'm speaking about the New Testament's use of Aramaic, what about "Abba, Father" (Rom. 8:15; Gal. 4:6)? A few Sundays ago, Judah Soles, the son of Jamie Soles, asked me after a sermon why Scripture talks about us calling God "Abba." Why that word in particular? Why not just "Father"?
I hadn't thought about it before but when he asked it struck me that the use of this Aramaic term might be particularly significant given that Paul is arguing that Gentiles are fully included along with Jews in the church and the family of God.
The Jews knew that Israel was God's firstborn son. Whether people normally addressed God as "Father" in the time of the Old Covenant or not, it was one of the terms available, given Old Covenant revelation.
But what about the Gentiles now? Paul does not simply say that Gentiles can call God "Father." He doesn't simply use the Greek term. He deliberately uses the Aramaic term, the term that a Jew would use.
In other words, it's not as if Jews use their Aramaic term for "father" when addressing God, a term that might have connotations of special intimacy to them, but that Gentiles stick to the Greek word for "father," which, to a Jewish ear, might lack those special connotations (the way Dutch people tell me that barmhartigheid is so meaningful compared to the rather bland English mercy). Rather, the Gentiles get to use the very same intimate term for God that the Jews do (and vice versa). Both get to call God "Abba" and both call Him "Father." They may do this because they are both in Jesus Christ, who called God by both terms (Mark 14:36).
At least, that's what I said to Judah when he asked, and it still sounds basically correct to me. Any thoughts?
"Talitha, cumi!" is not the only bit of Mark 5:21-43 that invites further translation. The name of the synagogue ruler is, too. Normally, Mark calls this man "the ruler of the synagogue" because he wants to draw attention to that role. The rulers of the synagogue have been hostile toward Jesus, but this man is a surprising exception (especially surprising if this event took place in Capernaum, where 3:1-6 took place!).
The ruler of the synagogue is named Jairus, a version of the name Jair with which we are familiar from the Old Testament (e.g., Judges 10:3). His name appears to be significant. He comes to Jesus ("Yahweh saves") asking Jesus to "save" his daughter. But his own name, Jairus, means "Yahweh awakens," which is what Jesus will do, awakening his daughter from the sleep of death.
Coincidence? If it is, it's a huge one. But I don't think it is. And if Mark wants us to see the significance of this name in connection with this narrative, then it seems that he expects us also to think about the significance of the other names and the other non-Greek statements in his Gospel. They aren't just accidental; they appear to be significant for the stories in which they appear.
In Mark 5:41, Jesus says to Jairus's dead daughter, "Talitha, cumi!" for which Mark provides the translation "Little girl, I say to you, arise!" Interestingly, as Donahue and Harrington point out, while that is indeed the gist of what Jesus is saying, the Aramaic could more literally be translated "Little lamb, arise!" And that is particularly interesting given that this section of Mark reveals Jesus as a shepherd, who, for instance, causes the sheep to sit down in green pastures (Mark 6:39).
But it's also interesting that here Mark quotes Jesus in Aramaic, given that almost everywhere else in Mark's Gospel, Jesus' words are recorded in Greek. Either Jesus normally spoke Greek but here chose to speak Aramaic or Jesus normally spoke Aramaic and Mark normally translates it into Greek with a couple of exceptions, of which this is one. Either way, we ought to ask why this statement is in Aramaic, not Greek.
One answer is that Mark is simply recording what Jesus said on this occasion, but that isn't a satisfactory answer. Another answer is that by recording Jesus' words in Aramaic Mark's narrative has the character of an eyewitness account (i.e, the account of Peter who was there), but again that answer isn't satisfactory. Why not record other statements in Aramaic, then?
Perhaps Mark records the Aramaic because he wants his readers to think about the significance of the Aramaic words themselves. Mark could have translated "Talitha, cumi" as "Little lamb, arise!" but he chooses to give the gist of them instead. But readers who know Aramaic can dig more deeply and figure out more of the puzzle of who Jesus is. He's the shepherd who brings this little lamb through the valley of the shadow of death.
Any other suggestions?